Team Members
Jeremy Harris, Lead National Account Specialist
Jeremy's background in sales offers customers a unique experience. He understands that each business is different, and treats them as such in order to provide the best service possible. While we do all types of transportation at Logistics Worldwide, Jeremy specializes in full truckloads. Please contact Jeremy for help with your transportation needs at 904.990.5500 x226, or send him an email at jharris@shiplw.com.
Allen Poon, Accounting Professional
Allen Poon is currently a Logistics Accounting Specialist at Logistics Worldwide, where Allen manages the accounts receivables/payables for our customers and carriers from start to finish, including analyzing invoices, invoice resolution support, and sales support.
Allen is a graduate from the University of North Florida with a Bachelor's degree in Business Administration and a focus in Transportation and Logistics. Allen has shown his leadership skills and was recognized for his hard work and dedication with reputable companies such as Chick-Fil-A and Starbucks. With over 4 years of experience in customer service and leadership, you can expect 100% transparency when working with Allen. Please feel free to contact Allen, if you have any questions or concerns at 904.990.5500 x224, or send him an email at apoon@shiplw.com.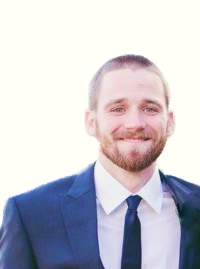 Austin Brown, I.T. Professional
Austin Brown is currently a Logistics I.T. Specialist at Logistics Worldwide, where he manages the I.T. systems, TMS process, Software Integration of our shipping platform as well as website management, social media platforms and reputation management.
Austin has over 6 years of I.T. experience in the transportation industry, where he has spent a majority of that time developing TMS systems. Austin's passion for information, technology and computers has translated into a deep understanding of how to make systems and processes more efficient and consistent. His concentration in software management, migration, and training allows him to continue to find new and improved methods for handling and housing data, capitalizing on the transportation industry as a whole.. If you have any questions or concerns don't hesitate to reach out to Austin at 904.990.5500 x228, or send him an email at abrown@shiplw.com.