Caring About Carrier Partners
is a Repsonsibility
Carriers: Truckload Carriers
Logistics Worldwide consistently expands its extensive stable of truckload carriers on a daily basis. With thousands of truckload freight carriers, covering hundreds of lanes across the US and throughout North America, our company is able to offer freight shipping services from:
Full Truckload Carriers
Flatbed Freight Carriers
Intermodal Freight and Rail Carriers
Refrigerated (Reefer) Freight Carriers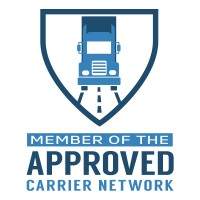 Our extensive truckload carrier base allows us to meet all our clients' needs. Through the use of our customized software, we maintain a database of each truckload freight carrier in our network that is available to handle your shipments. We also maintain a carrier scorecard, ensuring only the safest and most reliable carriers will handle your shipment.
Looking for a selection of the best truckload freight carriers in a single place? Logistics Worldwide prides ourselves in partnering with the best national and international freight carriers available in an effort to provide our customers with professional service from our partners.
Click the button below to
download our Carrier Packet